Evans Landscapes offers a wide range of Landscaping services at excellent prices, we use a selection of the best suppliers to provide a extensive variety of materials at the best prices around,our landscaping services include;
Driveways:- Blockpaving, gravel and decorative stones, slabbed and crazy paved are a few of the options available.
Patios:- From standard slabs to paving kits and circles we offer a massive selection for patios, pathways and other slabbed areas including natural stone and imported slate.

Brickwork:- Whether its a small retainer wall, a large double planter, steps or walls and pillars we have a large choice of bricks in either standard, renovation or imperial sizes.
Fencing & Decking:- We supply and erect fencing, gates, trellising and decking from the best quality suppliers around including archways, pickets and ballastrading.

We also offer other garden services including turfing, tree lobbing, garden clearances plus crazypaving, ballastrading and concreting.
We are experienced in all aspects of landscape gardening and if your not sure if we can provide the service you require please contact us and I'm confident we can meet your requirements.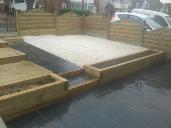 Get a quality range of landscaping services covering Birmingham, Redditch and Bromsgrove including driveways and patios, fencing, block paving, walls and brickwork, decking, turfing and crazy paving, all at excellent prices and from a local, reliable landscape gardener with nearly 20 years experience.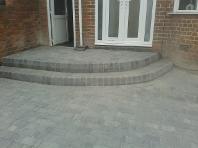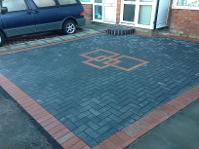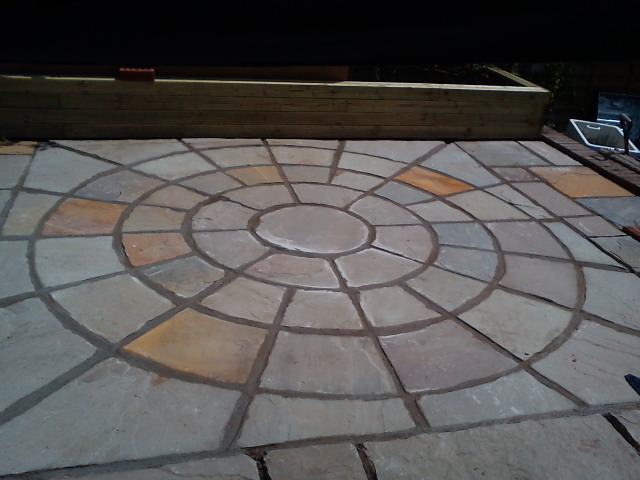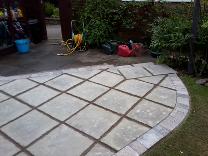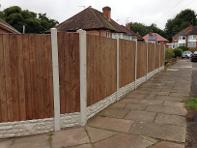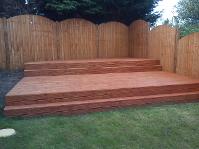 Driveway before. Jan 2012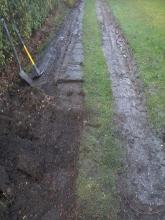 Gravel Driveway with bullnose kerbing and tumble block edge in Bournville.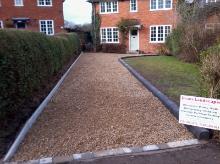 We supply a wide range of gravel, stone and slate products.